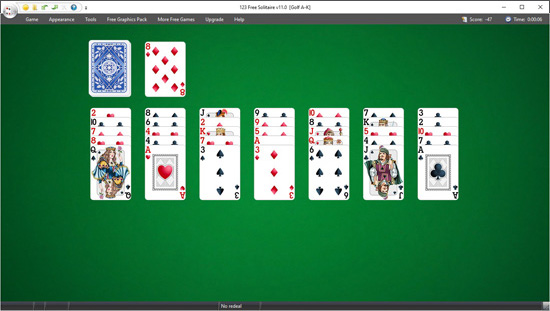 Number of decks:
1

Playing time per game:
5 minutes.
Requires skill or chance:
Very low skill required.

Odds of winning:
Sometimes.
Aim of the game
Move all the cards to the Foundation.
Initial setup
There is only one foundation dealt face up from the beginning.
How to play
Build up or down regardless of suit.
Ranking of cards is continuous: build Kings after Aces or Aces after Kings when necessary.
No building on the tableau.
The top card of each pile is available for play on the foundation.
Whenever there are no possible plays, turn cards up one at a time to the foundation by clicking.
There is no redeal.